Housing Resources
Camosun does not offer on-campus residence.  However, there are many options to find off-campus housing near campus and direct bus routes.  We have included some local resources below for students who are new to the area, moving, or having issues with their landlord. For students looking to rent, there are several common categories that exist in Victoria, including:
Roommates

1/2/3 Bedroom Apartments

Room in House

House Suites (basement or upstairs)

Condo (Privately owned apartments)

Homestay/Room & Board (meals provided)
All rental units require a deposit (no more than 1/2 one month rent) and must comply with BC government legislation, known as the Residential Tenancy Act.
Also, be check out the bulletin boards on campus for rentals or post your own poster to the boards (get it approved in the CCSS office first, limit of 5 per campus). Another good way to find a house or roommate is to post your own advertisements describing what you are looking for on Facebook and online classified pages. Make sure to include things like ideal price range, location, and specific wants or needs for the ideal home and occupants. Include contact information and optimal times for making viewing arrangements. There may be other resources that we have missed, so please do your own research. Happy home hunting and good luck!
Online Listings
Here are lists of links that will help connect you to homes for rent.
Property Management Companies
This is a list of professional companies that rent homes and apartments in Greater Victoria.
Classifieds Websites
These are links to various classifieds websites for rentals. Please note that anyone can post listings on these websites. Always beware when conducting business or meetings with private online listers. Beware of scammers and con artists.
Facebook Groups
These Facebook Groups can be used to help you connect to landlords who have homes/suites/rooms available for rent. Please note that anyone can post listings on these websites. Always beware when conducting business or meetings with private online listers. Beware of scammers and con artists.
Camosun Student App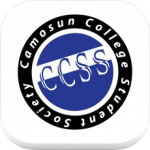 Our Camosun Student App is a great tool to connect with other Camosun students.  The app includes a Housing channel, in which students may post ads looking for roommates, rooms and units for rent, sublets, etc.
Suggested Bus Routes
If you are new to the area, consider finding a residence that is near the bus routes that directly connect to Camosun using transit maps linked below.
Camosun Lansdowne Bus Routes
Camosun Interurban Bus Routes
Resources for Renters
For all tenancy issues, we suggest you first visit TRAC (Tenancy Resource & Advisory Centre). Their website is a great resource for renters and those with landlord issues. TRAC can evaluate your specific issue, provide feedback, and be able to better indicate if the issue is a violation of the Tenancy Act. They can be reached by phone.
To learn more about Saanich bylaws related to living off-campus, see this Student Rental Infographic (.pdf) for general guidelines.
To avoid or negotiate a dispute with a landlord, knowledge of the BC Residential Tenancy Act can be helpful. It is written in a way that can easily be read and understood by anyone. If you ever have issues with your landlord that cannot be resolve through discussions with the landlord, as a last resort you can file for dispute resolution with the BC Residential Tenancy Branch.
If you are ever in need of help, please contact the Camosun College Counselling Centre. The Counselling Centre can meet with students who are prospective or current. Please visit their website for full information, and to get in touch with someone.