Student Wellness and Access Collective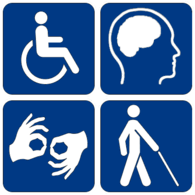 Please note that this collective was renamed from the Students with (dis)Abilities Collective in April 2017
The Camosun College Student Society is proud to offer students unconditional support and advocacy.
Our Student Wellness and Access Collective acts as an advocate for those affected by both physical and mental health concerns. The director provides a listening ear and acts as a confidant for discussion of personal issues.
In coalition with the Disability Resource Centre, we provide campus tours of both Interurban and Lansdowne campuses. The tours include information surrounding financial aid, library services, and student services.
Additionally, the Student Wellness and Access Collective director works with campus counsellors to implement the "Healthy Minds and Healthy Campuses" initiative, which targets the improvement of mental health for students throughout British Columbia's post-secondary institutions. Check out the strategy booklet for Camosun students! camosun.ca/about/mental-health/documents/MentalHealthStrategyBooklet.pdf
Our overall goal is to reduce stigma, gain awareness, and equality for all of Camosun students.
Your ideas and feedback are always welcome. Please contact the Student Wellness and Access Collective for further information, by email swa@camosunstudent.org, or click here to visit our council members page.
Join our Facebook Group!